This conversation is part of our Community Changemaker Series. Build It Green is talking to people who are tackling climate change, addressing social inequity, and revitalizing communities through their work in the residential building sector. These innovators demonstrate what outcomes are possible when you think beyond a single problem and consider more multifaceted solutions. In highlighting these leaders and their work, we aim to spark ideas, drive discussions, and inspire others to engage and take action.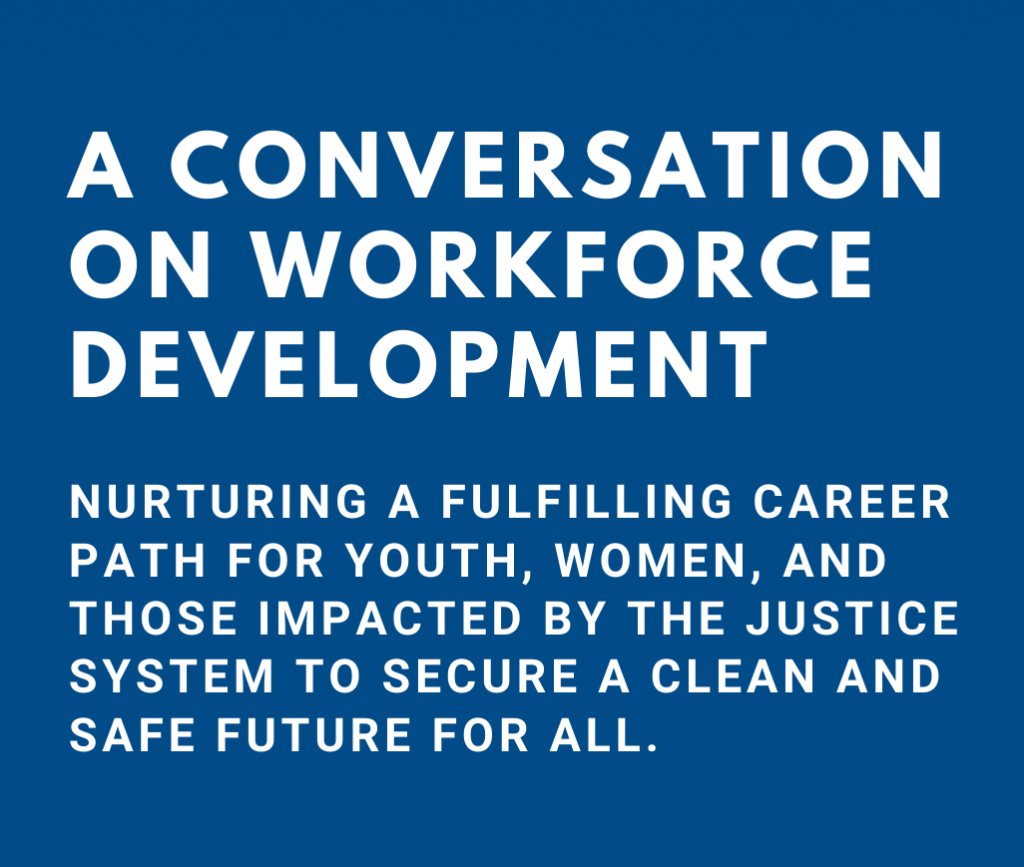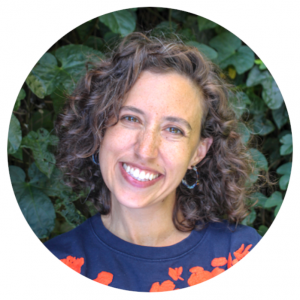 Julia Hatton, Executive Director 

To kick off our Community Changemaker series, we sat down for a talk with Julia Hatton, the President and Chief Executive Officer of Rising Sun Center for Opportunity (Rising Sun). Though the organization has been around since 1994, its current focus on workforce development in the clean energy sector can be traced back to 2000, when Rising Sun staff were teaching a class on climate change at Berkeley High. Those students weren't content to just learn—they wanted to make a difference and take action to protect their future. This seed of motivation would become the impetus for Rising Sun's Climate Careers program, a social enterprise which trains and employs local youth to provide energy and water efficiency services and education to homes in their communities. Today, this same program employs 100 youth each year and serves 3,000 households across 10 Northern and Central California counties.
In 2009, Rising Sun expanded on its workforce development offerings with the Opportunity Build pre-apprenticeship program, which trains participants for union careers in construction and offers graduates one year of wraparound support to help them stay and grow in those jobs. Graduates of the program—which has a 67% job placement rate—earn an average starting wage of $24 an hour, plus benefits. Through Opportunity Build, Rising Sun is providing sustained support, building and keeping skills within communities, and opening up clear, stable, career paths for individuals who may have limited options.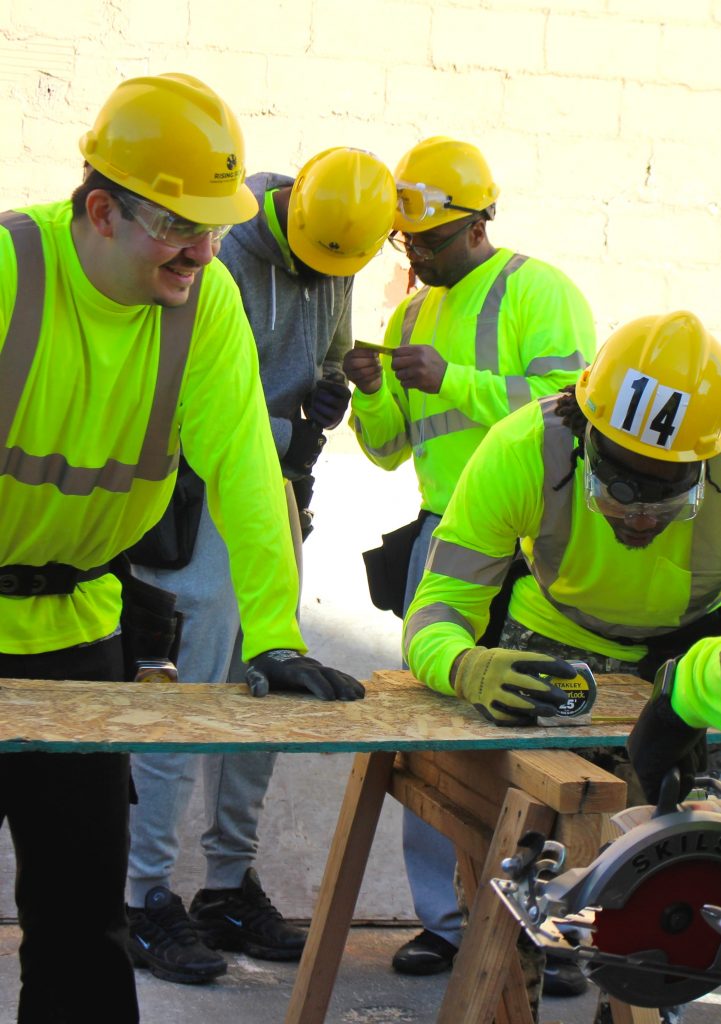 Responses have been lightly edited for clarity.
Conversation and action around climate change and social equity has taken center stage in recent years. How has this broader awareness impacted your work, if at all?
We definitely feel a shift—there has been an increased focus on the connections between climate, equity, and jobs. Nationally, some of this heightened awareness started with AOC and the Green New Deal, and is now continuing with President Biden and his Build Back Better Initiative. At the state level, the California Workforce Development Board deserves a lot of credit. We have also been seeing new momentum and visibility around job quality, which is very intersectional and woven so much into what our communities and our country need. Issues of climate are similar. If we invest in job quality as part of the economic recovery, while also addressing social justice and climate change, there's an incredible opportunity for the recovery to be equitable and just. We can build wealth in our communities, build resilience, and save our planet. We may be facing multiple crises today, but they offer new opportunities for us to look for solutions that solve more than one problem at a time.  
What are your thoughts on how to address the labor shortage in the housing sector?
It's hard to identify the cause of the labor shortage. Is it really just that we don't have enough people in the trades? Is it an access problem? A training problem? Something I do know is that there needs to be better job quality and labor standards, especially at the entry level. There are great careers within the housing, residential, and green building sectors, but entry-level roles are either difficult to access or don't pay enough for people to live and thrive on. For us at Rising Sun, a quality job offers family-sustaining wages, benefits, stability, career advancement pathways, and worker representation. At the most basic level, a quality job is one that you can build a life on. If you get paid the same amount to be a cashier at In-N-Out or spend the day in a crawlspace, you may be drawn to the former. The housing industry needs to be more explicit about career advancement pathways within the sector so that entry-level workers of all backgrounds can clearly see the job progression and what opportunities open up over time. Another possible way to address the labor shortage is through incentives.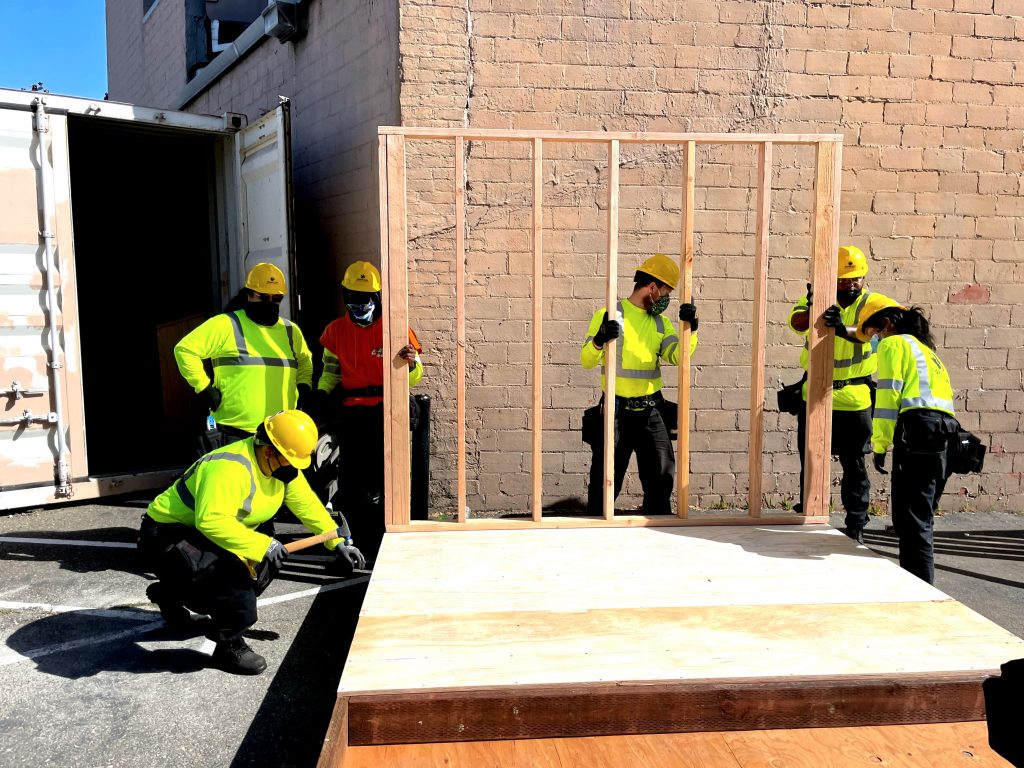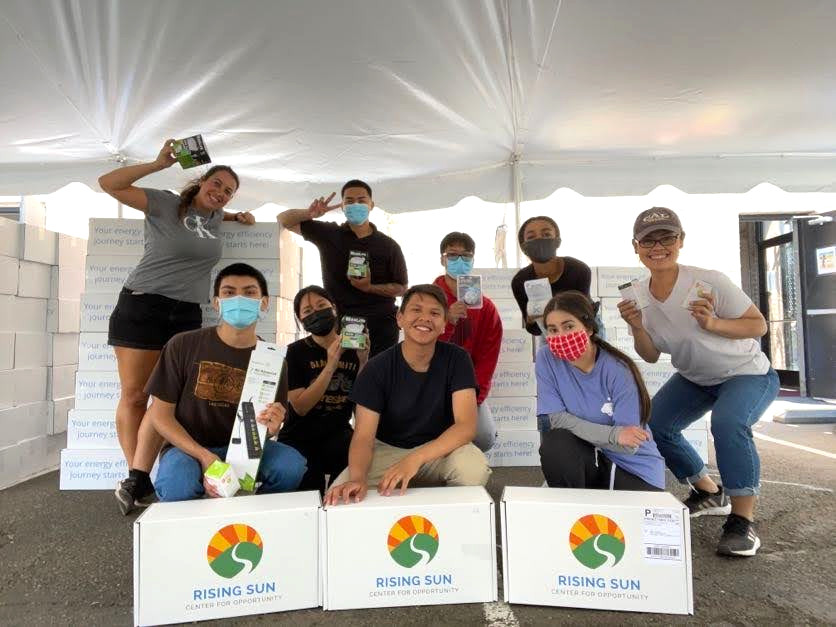 What are some of the broader societal or environmental impacts of your work that people might not think about?
Workforce development is so much more than training. Within our Opportunity Build program at Rising Sun, there's classroom training, hands-on construction, professional development, field trips, math, physical education, and networking. There are also services, which include case management, substance use support, mental health, and other wraparound support. It's 10 weeks of training with 12 months of support.
One example of a connection people might not think about is public safety. We recently did a Lunch & Learn series with Alana Mathews, Sekita Grant, and Marlin Jeffreys and talked about some of the connections between job quality, public safety, and recidivism. If an individual working a minimum wage job in California budgets 30% of their income for housing, that leaves them with $800 per month for rent. Low-quality employment is not enough when the minimum rent for a one-bedroom, in, say Concord, is $1700 per month. This is hard for anyone, and then you look at all the other barriers people face when they're coming home. Whether someone can get a high-quality job—not just any job—after being incarcerated can really impact whether they ultimately return to the system.
Can you share one of your favorite stories of how Rising Sun's positive impact was felt more broadly? It's so cool to see our work have impact and address issues simultaneously. 40% of the people in our Opportunity Build program have been impacted by the justice system. Some are coming home for the first time in 30 years. Some folks have come to Rising Sun just two weeks after coming home. After 10 weeks with Opportunity Build, they can get a union job that starts at $25 an hour or more, with benefits, without needing a college degree or background check. They can quickly get back to being an integral part of their communities and having stability. They can be earning six figures doing union construction work in a matter of years. Additionally, 55% of participants in Opportunity Build are women, including many single mothers who face housing instability and may be survivors of domestic violence. When they go through the program and get a great job, it's not just their life that's impacted, but their whole family's. Then there's our youth program, Climate Careers: we're able to witness 15-year-olds who have never had jobs gain confidence and see a new world of opportunity. Those 15-year-olds go on to help homeowners save on their utility bills and reduce their homes' GHG emissions. It's the connections between everything that are so captivating.
What does 'regenerative' mean to you? How might that term apply to the work that you do?
I love this word. To me, it means self-sustaining. Creating something new. Giving back more than you take and having a positive, multigenerational impact. At Rising Sun, we've used the word resilience more; it's been at the core of the work we do for individuals, the community, and our planet. But there are problems with resilience—it stems from someone or something going through adversity. That's why I love that you are introducing and using the word regenerative. If I were to think of our programs through a regenerative lens: Climate Careers is preparing youth for the future, helping them participate in building a new economy and giving them the chance to give back to their communities and the planet. Opportunity Build is literally building new futures as well as the communities we live in thanks to our accomplished instructors like
Juanita Douglas
. Walk around San Francisco and the Bay Area with her and she can point to the landmarks she helped to build. An now she's preparing a new generation to do the same thing.
For youth outside of the Bay Area and Stockton who want to pursue a career that combats climate change and supports social justice, what recommendations do you have? 
When we think more broadly about how young people can have an impact, there are so many options. At Rising Sun we're piloting a paid externship program for our Climate Careers youth this year, and our team has defined four pathways within the clean economy: "Managers & Community Facilitators", "Makers & Innovators", "Builders & Movers", and "Thinkers & Researchers". Because increasingly, we need to think about the clean economy as the whole economy — so you can be a politician, an educator, a fundraiser, a CEO, a social media manager, a logistics expert, a scientist — and more. I was an English major, and now I have a climate- and justice-related career. It's just about finding the right nexus of what you love, what you can get paid for, what you're good at, and what is good for the world. Idealist and Work For Good are great places to start looking for jobs.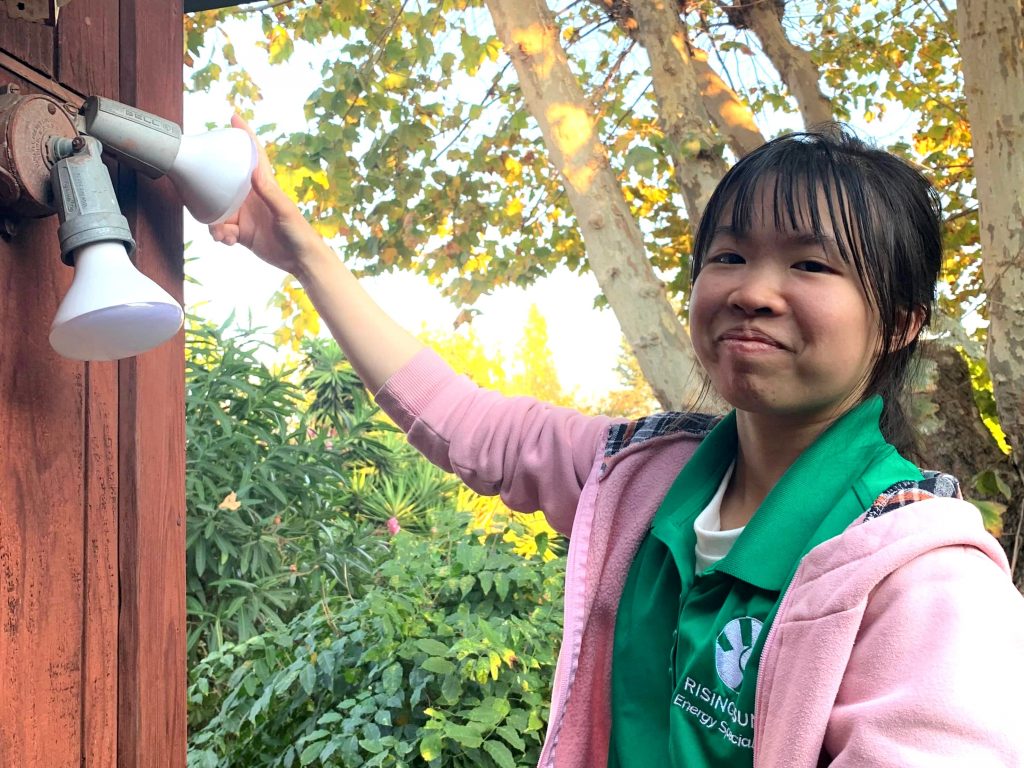 How can other organizations or companies ensure they recruit a diverse and inclusive applicant and/or graduate pool?
The first thing I want to say is that, at Rising Sun, I don't think we're always succeeding, especially at the executive level. We have intentions, try strategies, and put in the necessary work, but the impact and outcomes are not yet there — it's a journey. That being said, we've done a lot. We implemented an internal hiring policy, which has helped to diversify our staff, distribute power, and provide good opportunities for advancement. We've also looked at staff compensation and benefits to fix disparities by race, included DEIJ consultants in our budget, developed anti-bias training for staff and interviewing, and updated job descriptions to use inclusive language. I wonder a lot about what we are unconsciously communicating through Rising Sun's current culture. It's so important to constantly be intentional and cultivate a space where everyone feels respected, brings their whole selves to work and can do their best. This is work that requires diverse leadership and is something we are still working on.
How can you get involved?
Check out open postitions that are posted on their website or reach out if interested in an Advisory or Board position.
Learn more about participating in Climate Careers (for 15 – 22 year olds) or Opportunity Build (adults). 
Sign up for a Green House Call to support Climate Career graduates and start saving energy and water.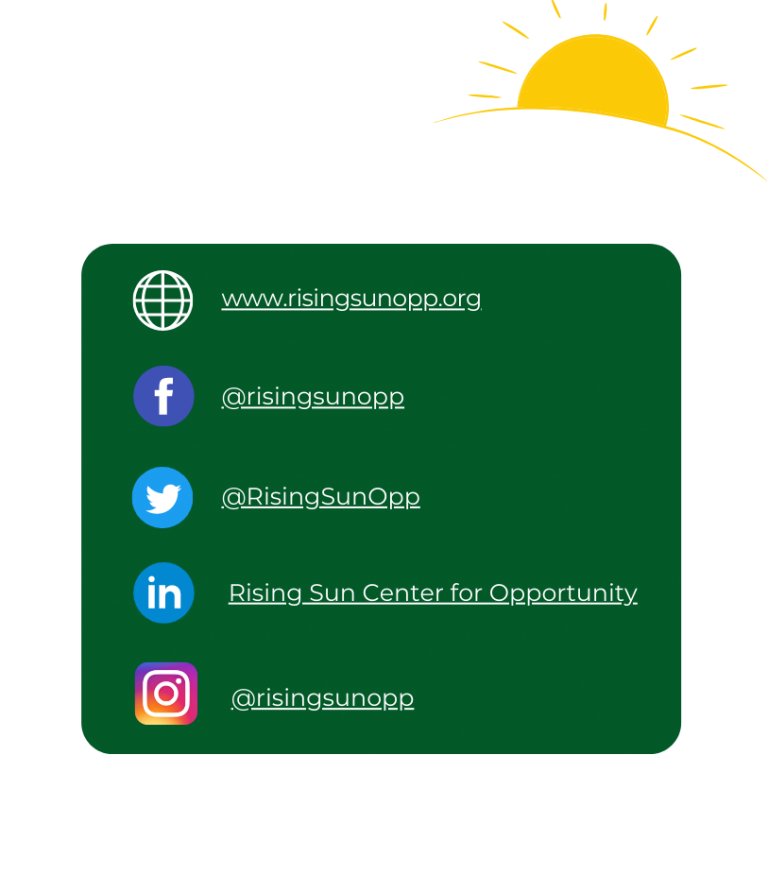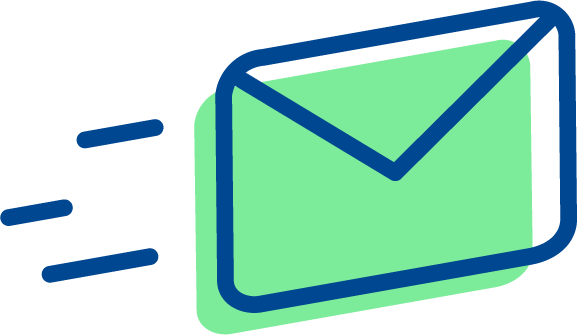 Join our newsletter for updates and event notifications!