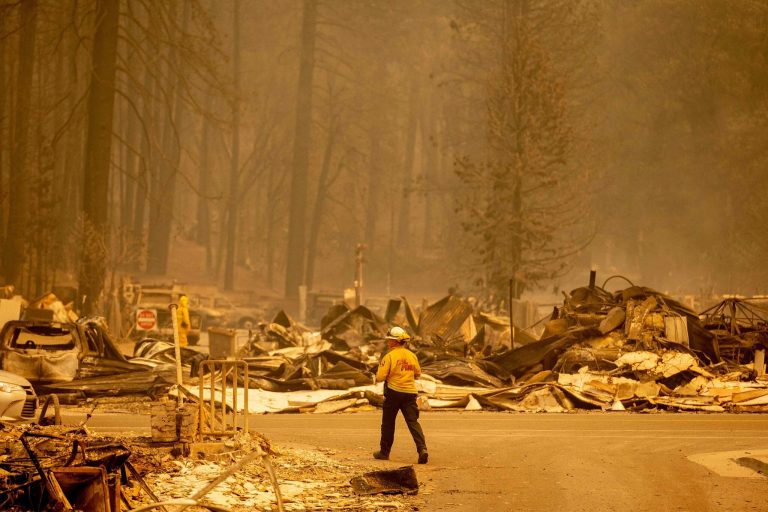 Photo credit: Doyle Rice/Flickr
In 2021, California's historic year for wildfires destroyed the homes and rural town of Greenville in Plumas County. At the time, Greenville's population was less than 1,000 people. Though the residents evacuated, many still remained displaced from their homes more than a year later. 
Despite rural and urban differences, there are shared challenges of rebuilding  a rural town like Greenville to those of an urban neighborhood in California. The similarities include, but are not limited to the increasing cost of construction, a shortage of labor and materials, a lack of local investment in housing, the complex impact of short term rentals, and growing income inequality. 
Build It Green is taking the opportunity to leverage the intersecting housing issues and opportunities between urban and rural California communities, while piloting a project that hopes to meaningfully include the people who are most impacted and work together to understand how rural and urban communities can benefit each other and build regenerative neighborhoods. In Greenville, the Dixie Fire Collaborative and the Almanor Foundation have already begun the rebuilding process. Build It Green will supplement their work with our partners across the housing ecosystem, and engage urban community leaders for their expertise throughout the pilot. 
While the pilot's focus in 2023 is to support the rebuild of Greenville, Build It Green and our partners will identify and share learnings that can apply to both rural and urban communities across California. As we connect with partners and leaders across the housing ecosystem — local leadership, real estate experts, lawyers, the finance industry, and more — we will map out the different pathways to build regenerative communities. Those pathways can include home ownership, cooperatives, and the just development of the construction sector that can have layers of impact beyond providing housing solutions for the residents of Greenville, but the potential to create economic development and ecological impacts across the region.
To keep up with updates on this pilot project, as well as additional Build It Green regenerative initiatives, follow us on LinkedIn and subscribe to our newsletter.